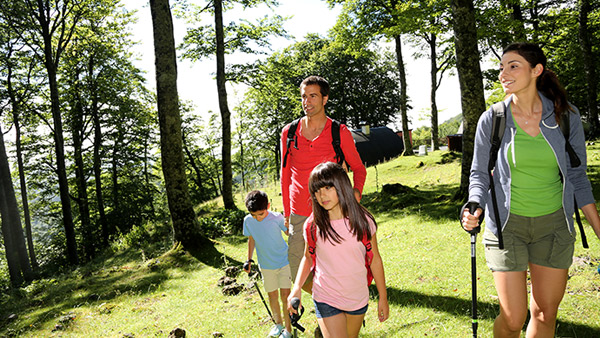 There are a host of wonderful things to do in the Western North Carolina, Southeastern Tennessee and North Georgia mountain areas, majority of which are within driving distance. Sheltered by thousands of acres of state parks and state-run forests, the mountains and ravines of the Appalachian Mountains outline a background for small towns in the upstate of Georgia and South Carolina. Country roads twist through woods and ridge tops and hikers hopeful of making the 2,184-mile hike to Maine on the Appalachian Trail start from Georgia's Springer Mountain. Whilst nature is the region's chief draw, guests can fashion a pleasurable schedule that includes a scenic drive or fall carnival, take pleasure in Fishing, Waterfalls, Antique Shopping, Hiking Trails, Live Theater, Golfing, and so much more in the gorgeous mountains of North Georgia and western North Carolina. Benefit from some of the Great Wines created in areas such as, Vineyards in Blue Ridge, Hightower Vineyards in Hiawassee, GA., Crane Creek Vineyards in Young Harris GA., Willow Creek Falls and many more.

HIKING, BOATING, SKIING AND CAMPING
Lake Chatuge, Lake Hiwassee, Lake Nottely, Toccoa River and Lake Blue Ridge are very popular with visitors interested in swimming, boating, skiing, whitewater rafting, snorkeling, kayaking, and camping. These bodies of water has some of the rare fishes that anglers are interested in. the shoreline of these lakes have scattered lake cabins all over them that accommodate guests visiting the lake and who wish to stay close rather than in neighboring towns. You can likewise enjoy a nice scenic ride on the Blue Ridge Mountain Scenic Railway.

HUNTING, HIKING AND BIKING
Visitors interested in hunting, mountaineering, trail hiking, biking and rock climbing are welcome to try the Brasstown Bald Mountain, Blue Ridge and the Smoky Mountains, they can hike great trails or simply enjoy the natural scenery of America's most visited National Park. Enjoy the Appalachian Crafts in the immediate areas of both Tennessee and North Carolina.

Zip Line Canopy Tours offering zip line ride to guests who can ride this canopy trip through several flora and fauna, into hardwoods, past hemlocks, and through a deciduous jungle full of local blossoming flowers such as silver bells, dogwood, mountain laurel, rhododendron, rare umbrella magnolia, giant Frazier magnolia, and lots more. The canopy warden will highlight these natural settings and will also explain some of the cultural history of the chasm throughout the tour.

RESTAURANTS, SHOPS AND REAL ESTATE
Catering to the multitudes that flood the mountain areas especially during the fall is no small feat and as such a variety of restaurants offering native and sometimes foreign cuisines from Mexican dishes, Italian gourmets, American cuisines, Spanish and Portuguese are scattered all over the country side. If shopping is your thing, there are many great Local and area shops selling antiques, art and crafts galleries, theaters, museums, and music and book shops located within the vicinity.

For vacation purposes there are cabins and luxury apartments in Blue Ridge, Blairsville, Hiawassee, and Young Harris, Georgia as well as Murphy, and Hayesville, North Carolina, all available for rent or outright purchase.