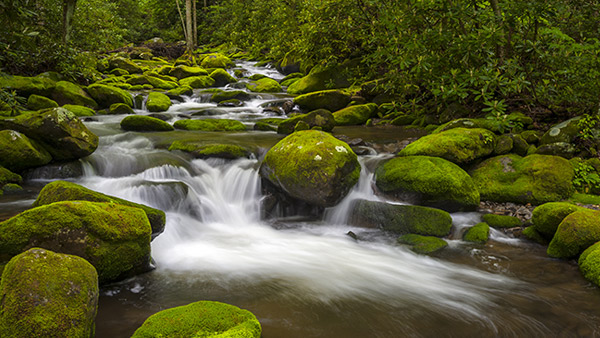 Hayesville is a town in Clay County, and is situated at the remote western edge of the North Carolina Mountains, in the United States. The central point of the town is the momentous county seat courthouse, built in 1888 where several of the county's celebrations are held. The town's present day name is credited to Mr. George Hayes, who was running for spokesperson from Cherokee County in the fall election of 1860. With inhabitants of less than 400 people, the town is positioned in one of the least populated counties in the state and has one of the least property tax rates in North Carolina.

If the open air is your choice, so is Hayesville. Totalling 3,700 acres of the 7000 acre blue waters of Lake Chatuge are situated in Clay County. With 128 miles of seashore, this great lake is perfect for swimming, boating, camping and fishing. The Jackrabbit campground which is a piece of the Nantahala National Forest is sited on the shores of Lake Chatuge and offers 100 camp sites, hiking, biking, picnic areas and a beach swimming area to its guests. Fires Creek, also in the Nantahala National Forest, covers 14,000 acres chosen as a bear safe haven. It is well-liked by many out-of-doors enthusiasts as hikers, fly fishermen, and photographers. Fires Creek winds through the forest providing some gorgeous scenery among waterfalls just right for horseback riding. To those who love Golfing Hayesville offers the Chatuge shoreline which is an unrestricted 18 hole course on 150 acres with number 8 hole adjoining Lake Chatuge and the Eagle Green at Mountain Harbour which offers an 18 hole course with five-set of tees, 62 bunkers and water for a tough game, all in an attractive background.

Hayesville, NC is a municipality worth seeing with the close by Lake Chatuge providing breathtaking entertaining opportunities for inhabitants and guests alike. Staying in Hayesville during your visit, there are a variety of restaurants and shops that will accommodate all your needs. Some of the best restaurants in town consist of, The Copper Door, Best Lil Corner, Angelo's Downtown Pizza, Hayesville Diner and Rib Country-Haysville to mention a few. For shoppers top stores you don't want to miss include Art Matters, Goldhagen Studios, Hodsed's Sports Wear, Baubles, Bangles, and Beads, Morning Song Gallery, Mountain Valley Country Store, So Many Used Books and More and Tigers/Chinquapins.

Real Estate in Hayesville, NC
Compared to the rest of the nation, Hayesville's living wage is 2.60% lesser than the U.S. standard. This makes it the model living place for inhabitants and visitors alike. Its close proximity to the mountains, Lake Chatuge, Old Jail Museum, the Jackrabbit campground, John C. Campbell Folk School, ensures you are not left out on any fun. The town boasts a reasonable amount of townhouses, cabins, lake houses, luxury apartments and condos, all at fairly rational prices. The local realtors having years of familiarity are always on hand to show you around the vicinity and help you find the perfect home.

Situated about 2 hours from Atlanta, Chattanooga and Asheville, Hayesville is the ideal spot for your mountain getaway or year round living since it's only 2 hours away from the big cities.