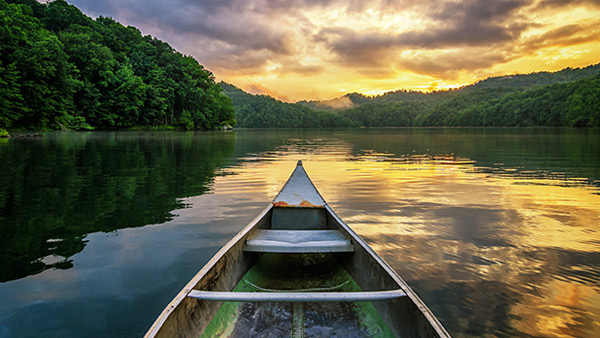 Situated at the confluence of the Hiwassee and Valley rivers, Murphy is a town sited in the heart of the Appalachian Mountains in the county seat of Cherokee County, North Carolina, United States. Murphy town is attractive with tree-lined streets and many notable buildings restored to their novel state. Murphy has a populace of about 1700 people and is precisely on the perimeter of the Nantahala National Forest.

While there are lots of great property and places to go here in Murphy, North Carolina, there's one key asset that warrants consideration – Lake Hiwassee- approximately 6,280 acres of ordinary Lake bordered by US Forest Service on 93% of Lake Frontage, so you can enjoy the stunning scenery as nature projected it. The town of Murphy is in close proximity to the smoky mountains, Blue Ridge Mountains, Appalachian Mountains, Scenic road, Hiwassee Lake, John C. Campbell Folk School, Mercier Orchards and a host of camping grounds. Guests could equally take a ride on one of our scenic roads in leaf changing season, get your heart beating fast by trying out whitewater rafting, or go on a daring zip lining course. There are activities for all ages and interests such as Kayaking, camping, mountain biking, golfing, coach rides and hunting. And with lots of coves on the shoreline you will find grand spots to spend your day with friends, family, or enjoy the evening alone.

Aside from the never-ending scenic and entertaining opportunities such as Antique Shops, Craft Shows, Historic Points of Interest, Theatres, Wineries, Dining and Shopping. Murphy has restaurants, many unique shops, and other attractive establishments all inside walking distance in the heart of town. Some of its finest restaurants are Rib Country Murphy, Italian Caffe and Deli, New Happy Garden Chinese Restaurant, Doyle's Cedar Hill Restaurant, Monte Alban Restaurant Mexicano and Michaelee's Chocolate Caffe. For shoppers the town offers Curiosity Shop Bookstore- which offers the guarantee of local art, crafts and literature, as well as bestsellers and books of every depiction, Appalachian Outfitters – an awesome store sells every kind of outfit you need, Bless My Stitches Quilt Shop, Daylilies Antiques & Collectibles and Valley River Arts among others.

Real Estate in Murphy, NC
When compared to the rest of the country, Murphy's cost of living is 5.60% lesser than U.S. standard. If you are principally fascinated in a quiet and rural setting then Murphy, NC offers you the atmosphere you crave while still keeping you close to all the fun places. Extraordinary buys can be found in all investment ranges from condos, townhouses, luxury apartments, lake houses, mountain log cabins and single houses with price ranges within $19,000 to as high as $700,000 for awesome locations.

Our mountain region real estate varies widely in scenery, location and form and so do the asking prices because the best priced properties with the most to offer tend to go fast. Our local realtors well versed in the area are always on hand to help you find the right fit for outright purchase or rent.

If you are looking for an attractive small town in the mountains, search no more as Murphy town is undeniably, small town life at the very best.